B Tech Distance Education Is A Scam? Go For Alternative 2023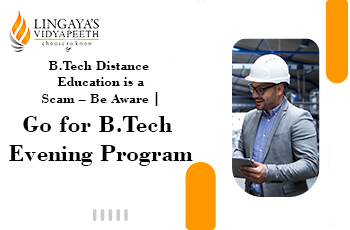 Is B Tech Distance Program invalid?
AICTE and UGC banned engineering from the Distance mode. The government also suspended many popular Universities for running these fake courses under the shade. Learn more about b tech lateral entry admission open!
As per the Supreme Court, Judgments  B-Tech Distance Learning Program is invalid. Also, the individuals having the degree of Engineering from distance mode are suspended. You cannot able to get jobs in top Corporate companies, Foreign Companies, or Government Sectors.  These kinds of fake degrees are not acceptable in anyways. Corporate companies don't even allow the B.Tech Distance degree holders to sit into their interviews.
There are Unlimited Institutions and Universities in India that offer invalid courses like B Tech Distance Learning. Students are getting cheated by these kinds of organizations. It is really surprising that popular universities are also involved in this scam.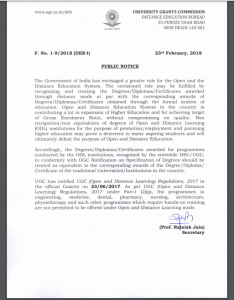 If you are planning to Join Distance B.Tech Program then research before getting dragged into any fraud courses like B.Tech Distance Learning.
Losses you will face due to Invalid B.Tech Distance Program 
Your time of 4 years will be wasted.
Loss of a handsome amount of money.
You will not be accepted in government sectors.
No Jobs in MNCs.
You lose the opportunities for foreign companies.
Your degree will be fake and of no use. and many more.
Are you a diploma holder and a working professional?  Are you planning to pursue work and technical education together? Then the only option you can choose is B.tech for Working Professionals Program in any of the following programs :
Hence,  It is recommended to all the youngsters, Just Don't believe anyone who says engineering in Distance Education is not fake. They are definitely fooling you for the same sake of money. These kinds of organizations only treat education as a business with one-sided profit only.
The government understands the needs and dreams of youngsters in India. They provide valid facilities for working professionals also who want to pursue technical education along with job.
Also Read: B.Tech Distance Is Not Allowed By UGC
According to the Supreme Court of India, Distance Education for B Tech is invalid. Distance  B Tech, on the other hand, has the largest search volumes on the internet, which Lingayas Vidyapeeth has covered. The goal of covering distance b tech is to raise awareness of its ineffectiveness, not to promote it. By no means does Lingayas Vidyapeeth encourage or provide B tech distance education.